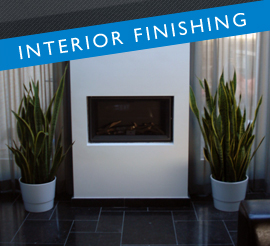 Details that complete your interior
Interior finishing is a unique field that demands dedication and experience, as well as an eye for detail - expertise that we have in abundance.
Bouwbedrijf Middelkoop can supply and fit custom-made cupboards for various purposes. Wardrobes, walk-in closets, wall cabinets and kitchen cupboards – including built-in appliances – are only a few of the many possibilities. We can also provide you with furniture for your TV, desks, beds or a play corner for the kids. We make (wooden) tables and benches that will be an asset to your interior.


Business purposes
For the business sector, we supply, for example, counters and showcases for shops and offices. We also fit complete kitchens for the catering industry and company canteens, and can lay tiles in your restaurant kitchen or fit an easy-to-clean stainless steel wall.